1142 Budapest, Tatai út 95.
Monday: Closed
Tuesday: 10am-6pm
Wednesday: 10am-6pm
Thursday: 10am-6pm
Friday: 10am-6pm
Saturday: 10am-6pm
Sunday: 10am-6pm
INTERACTIVE ACTIVITIES IN THE MUSEUM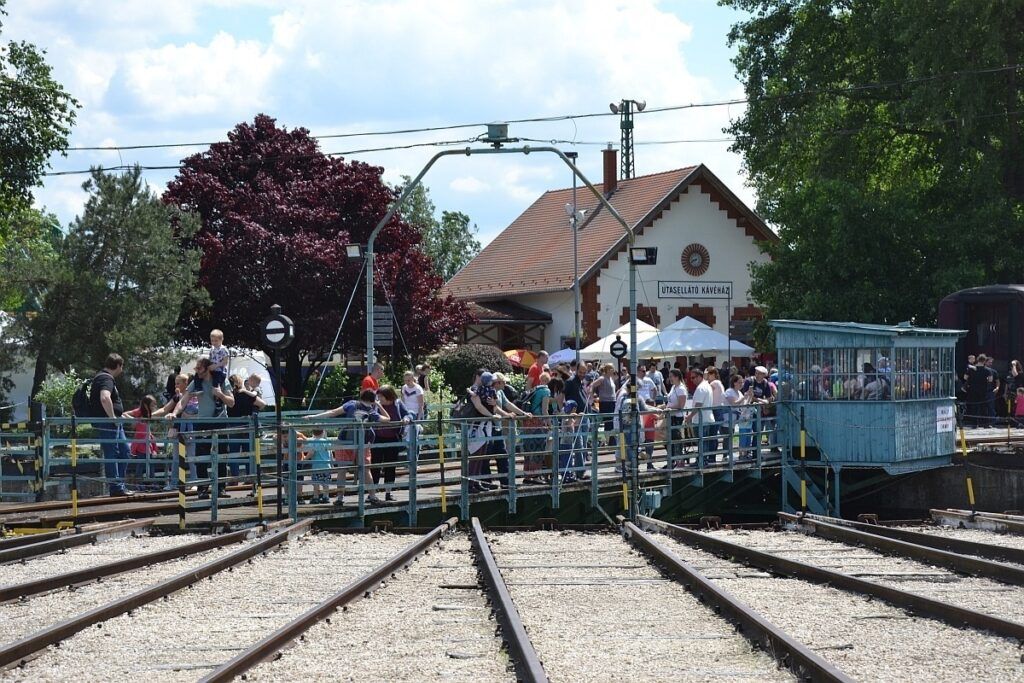 TURNTABLE RIDE
The turntable was originally used for moving locomotives from one track to another and for reversing them.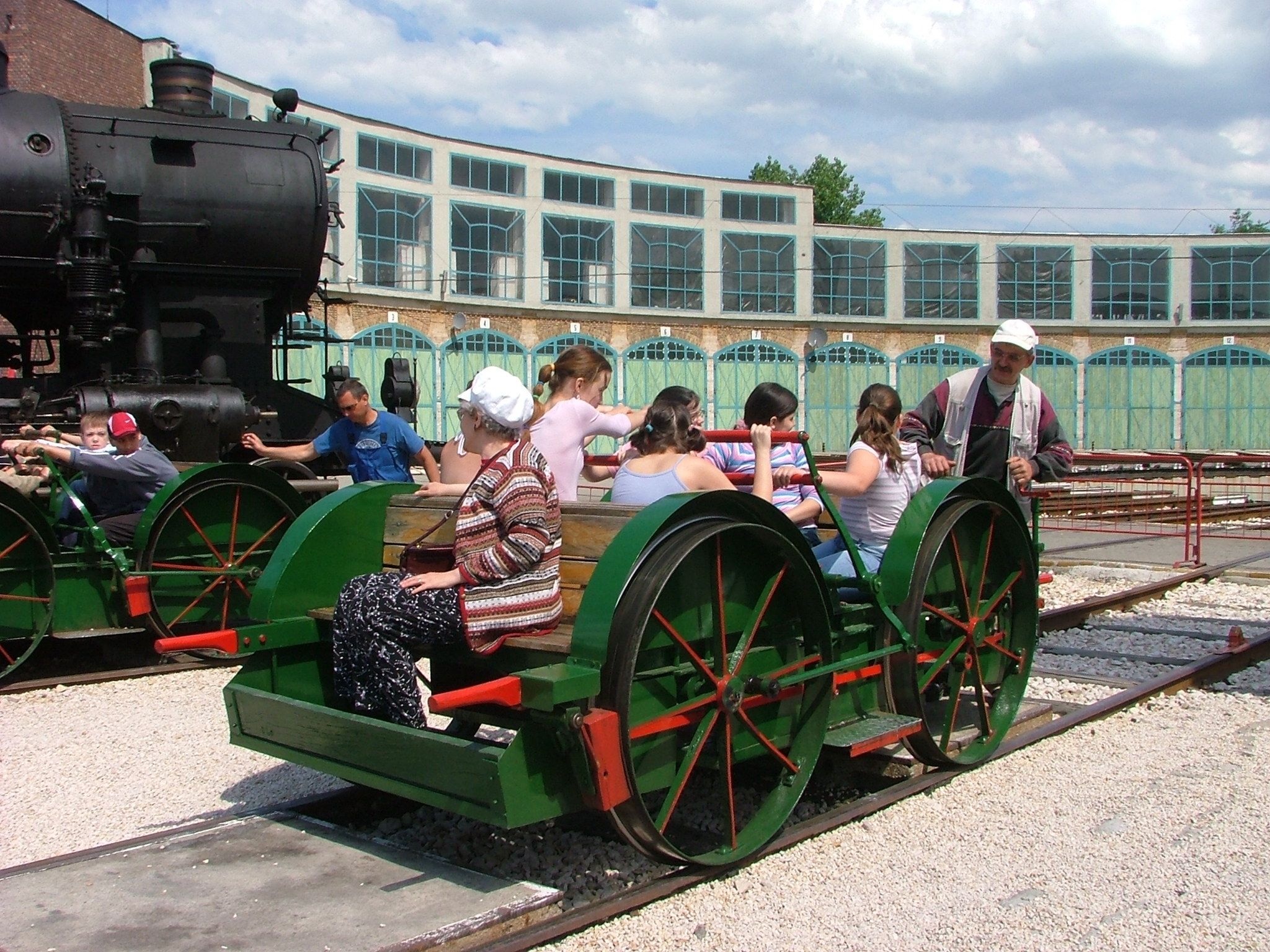 HANDCAR RIDE
Besides the open-air exhibition of handcars in our park, visitors can try out these historical, hand-powered vehicles.
MOTORISED HANDCAR RIDE
Experience a ride on the newly refurbished track inspection car! The vehicle is powered by an original Pannónia motorcycle engine.
GARDEN RAILWAY
The miniature railway in the museum has been in operation since August 2006 and has a track length of 870 metres.
360° AERIAL PANORAMA VIEW OF THE RAILWAY MUSEUM
Monday: Closed
Tuesday: 10am-6pm
Wednesday: 10am-6pm
Thursday: 10am-6pm
Friday: 10am-6pm
Saturday: 10am-6pm
Sunday: 10am-6pm