FREQUENTLY ASKED QUESTIONS
When can I visit the Railway Museum free of charge?
The Railway Museum will publish the dates of the free days on its website and Facebook page. The admission and the turntable ride is free on these days, any further interactive activities are available for an additional charge.
How can I get to the Railway Museum?
The Railway Museum is located in Budapest 14th district, at 95 Tatai út.
By car
Arriving from "Róbert Károly körút" take a turn onto "Reitter Ferenc utca" (13th district), then drive straight towards Újpest area and after leaving "Rákos-patak" stream, take a right turn into "Dolmány utca" which leads straight to the Museum's entrance. Visitors can use the closed parking area of the museum free of charge.
By public transport
By buses 30, 30A and 230 from "Keleti pályaudvar" railway station or from "Újpest-központ" (getting off at "Rokolya utca"), by bus 120 from the from the Pest side of "Árpád-híd" (Árpád Bridge) or from "Újpest-központ" (getting off at "Reitter Ferenc utca" stop), or by tram line 14 from "Lehel tér" or from "Újpest-központ" (getting off at "Rokolya utca").
You can also get to the Museum by train. The scheduled local trains operated by MÁV-Start run from April to October on every Saturday and Sunday and on national holidays between Nyugati railway station and Esztergom.
For more information regarding timetables, departure and arrival times please visit https://jegy.mav.hu/
Visitors can also arrive by bicycle using the bike path which runs alongside the Museum area.
GPS coordinates:
47°32'32.3″N 19°05'44.1″E
47.542316, 19.095581
If I arrive by car, where can I park?
We offer a closed parking area which can be used by our visitors free of charge.
Attention! Parking on the even side of Tatai út (facing Angyalföld) and in the nearby streets (Kucsma, Rokolya, Szent László, Reitter Ferenc etc.) on weekdays is subject to a charge.
Which services are available during regular opening hours and which are the ones that are available on special event days only?
– Garden railway: Normally available.
– Handcar ride: Normally available.
– Turntable ride: Normally available, free of charge.
– Ride on a locomotive: Only available on weekends. The type of the locomotive in operation may vary.
– Horse tram: Operates on special event days only.
– Chaika railcar: Only operates occasionally.
– Model railways:
Wednesdays and Fridays: from 10 am to 4 pm
Saturdays and Sundays: from 10 am to 5 pm
Closed for lunch break: from 1 pm to 1:30 pm
On Tuesdays and Thursdays the Model Railway House is CLOSED.
On weekends visitors can travel on the small shunter diesel locomotive, while a steam locomotive operates on special event days. The interactive activities listed here are available for an additional charge.
For further information regarding our interactive activities please visit: Interactive activities
Is smoking permitted on the Museum's premises?
Smoking is only permitted at the designated areas of the Museum.
Is the Museum suitable for children?
Absolutely! There is a separate lactation and baby changing room in the main building, while a newly refurbished playground awaits little older children.
Can I buy food and drinks in the Museum?
During opening hours "Utasellátó" café and restaurant offers delicious meals and drinks for hungry visitors. You can buy delicious Hungarian street food specialities "lángos" and "kürtöskalács" at the mobile buffet car "Mávos Lángos és a Mozdonykürtös" located in the parking area of the Museum.
Is there an option to pre-book tickets or to buy them online?
Admission and seasonal tickets are available in the Museum's webshop. Tickets for upcoming events are also available in the webshop or can be purchased in advance at the main entrance of the Museum. Tickets for the interactive activities can only be purchased on the spot.
Besides cash, what other payment methods are accepted?
We accept the following payment methods:
CREDIT OR DEBIT CARDS:
CARDS:
•
SZÉP Cards: MKB, OTP, K&H. (Paid from the Leisure Pocket in case of all three cards.)
•
Erzsébet Voucher Plus Card
VOUCHERS:
•
EDENRED: Ticket Culture & Sport; TOP Prémium Ajándék;
•
Erzsébet: Ajándék; Kultúra;
We also accept: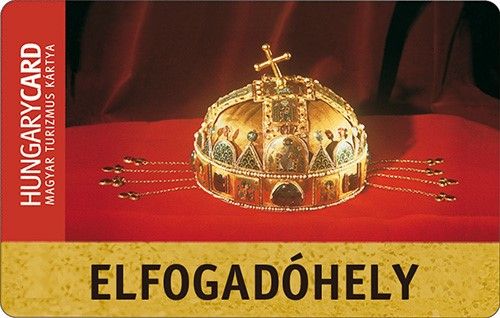 Can I pay by credit/debit card on the spot? Is there an ATM in the Museum?
You can pay by card in the Railway Museum, however unfortunately there is no ATM available. The nearest ATM is located 500 metres away, next to TESCO Express in Reitter Ferenc Street.
Services for groups / Is there a possibility to hold birthday events in the Museum?
We offer interactive entertainment packages for children's groups. Children can travel on a locomotive and receive a certificate of "honorary locomotive driver", they can ride the turntable and the garden railway and can even put their strength to the test in a handcar race.
We also provide opportunity to host birthday parties for children.
For more information and quotations please refer to: Venue rental.
Is there an option for guided tours for adult groups?
We are happy to welcome adult groups of railway enthusiasts and laypersons alike.